2018.04.25 Wednesday
Rainy Day
Hello everyone!!
That was some heavy rain this morning!
Here in Pluto class, we love getting dressed up in our rain coats and boots and jumping in puddles!
Today we made some rainy day pictures illustrating just that!
First, our teacher drew on white paper with white crayon! We got a big surprise when we painted over it with blue watercolor paint!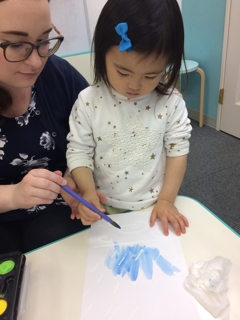 After painting our pictures, we colored our umbrellas!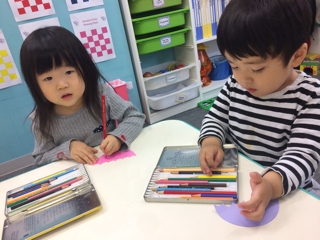 Then after they dried, our teacher put them together for us!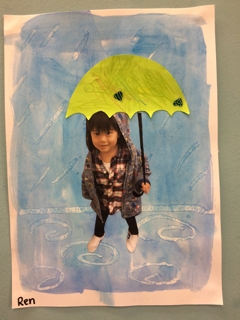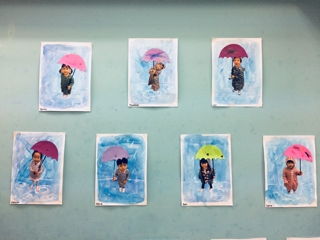 We love rainy days!!!
Prime International School