2018.08.17 Friday
Hawaiian Day
This week for Fun Fun Friday, we had a Hawaiian party!!!
First, we made our own Hawaiian grass skirts!!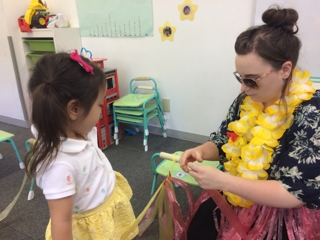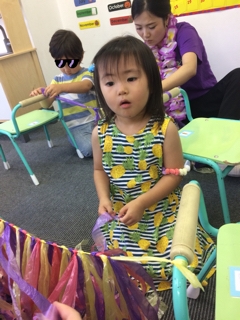 They were so fun to make and they turned out great!!!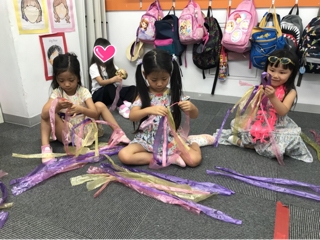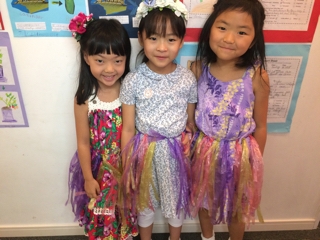 We also learned some Hawaiian dance!!!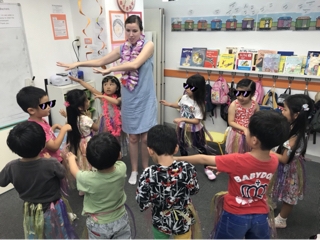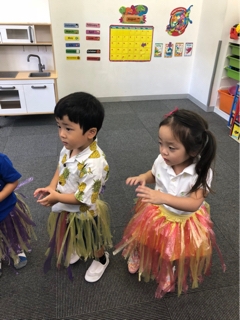 Milky Way and Aquarius made ice cream!!!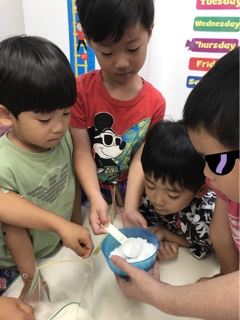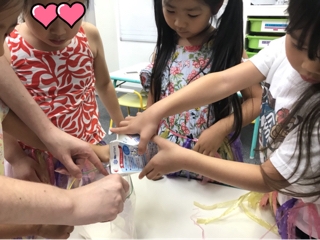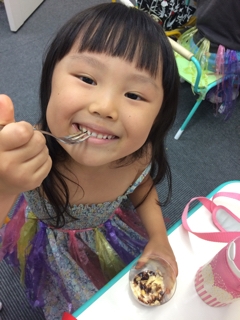 Delicious!!!
Pluto class made shaved ice!!!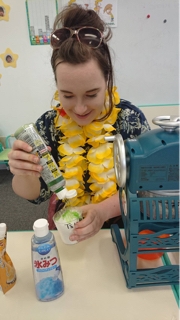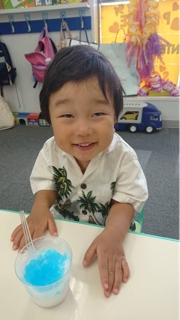 Yummy!!!
Our Hawaiian festival was so much fun!!!
Prime International School