2017.11.02 Thursday
Fall
Hello everyone!
This month at Prime, our monthly theme is, "Seasons".

Since it is currently fall, our school is decorated with lots of fall leaves!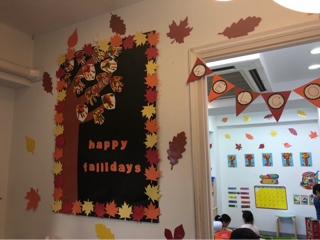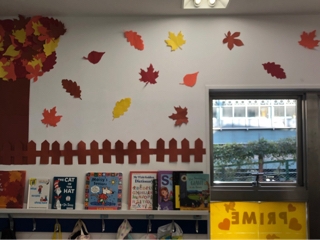 In Pluto class, we have been doing lots of activities related to fall.

For craft, we made some beautiful fall trees using tissue paper.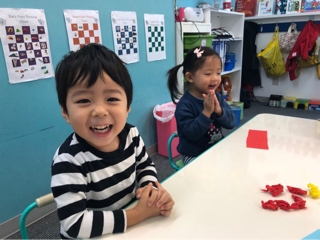 Rolling up the tissue paper was the best part!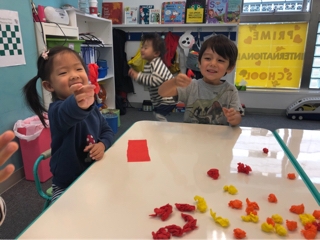 "Look! This one looks like a sausage!"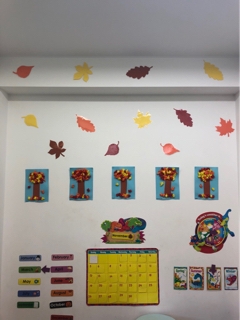 The trees look great on the wall in our classroom!

In math, we did some fall counting!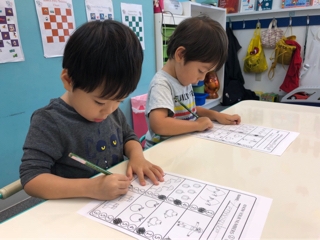 We are getting so good at counting and number recognition! Math is so much fun!

What else will we do this fall?

Prime International School